Tourism Kerala – Promotion of Tourism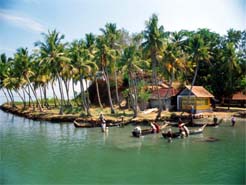 Kerala is way ahead in Tourism and Hospitality sector in comparison with the other states of India. Although the main share of our travel markets comes from U.K, England, Germany, Italy, France etc. only a minuscule part of the outbound travelers in these countries are attracted to the Kerala destinations.
Kerala can further move up in international tourism with strategic planning and regular monitoring of the activities done. Improving the communication strategies and providing more exposure to our destinations and other tourist attractions will improve this scenario. Setting up round the clock information centres in the main travel centres in the west will be an ideal solution.
Such cities for establishing the information centres in the Western countries include London, Berlin, Paris and Vienna. Domestic level information centers are identified in Kolkatta, Ahmedabad, Jaipur, Bangalore and Hyderabad. These information centres will act as platforms to attract potential investors to Kerala, and facilitate an environment for investors in Kerala to interact with individuals and entities in corresponding sectors.
Kala Keralam- Promotion of Traditional Art

There are a lot of traditional and ritualistic art forms in Kerala which are in the verge of extinction. Art forms like Thayambaka, Mudiyettu, Kalamezhuthu, Panchavadyam, Theyyam, Thottampattu etc need a platform on their own.
Rejuvenation of 32 traditional and ritualistic Art forms and showcasing them before millions of people in India and abroad could bring up more opportunities to the artists as well as our State